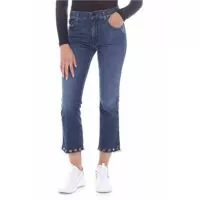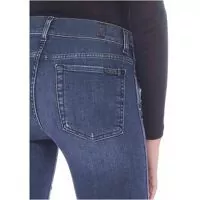 Despre 7 For All Mankind
Marca 7 For All Mankind, este o marca de lux care produce denimum ca un stil de viata, se concentreaza pe inovatie în design, materiale, forma finala si pe potrivirea marimilor.Marca, numita " Sevens" de editorii de moda si de stilisti, include articole de sport pentru femei si barbati si denim. De-a lungul anilor, 7 For All Mankind a devenit un clasic modern, stabilindu-se in piata datorita sofisticarii sale devenind un trendsetter pentru cele mai noi creatii de moda. 7 For All Mankind continua sa fuzioneze lumile de denim si couture pentru a redefini peisajul modei. Brandul 7 For All Mankind a fost printre primele companii care a adus denimul premium pe piata, fapt care a dus marca pe culmile succesului devedind astfel o marca cult preferata in randul iubitorilor de moda si a vedetelor de la Hollywood.
Merging the world of high fashion and denim, 7 For All Mankind jeans are designed to make modern women feel sexy & sophisticated. 7 For All Mankind jeans are simply a perfect fit! Fuziunea dintre lumea modei de înalta clasa si denimul,a creat blugii marca 7 For All Mankind conceputi pentru a face femeile moderne sa se simta sexy si sofisticate. Blugii 7 For All Mankind sunt pur si simplu o potrivire perfecta!